Today marks an important day for Bahrain.
We come together as a nation to celebrate, commemorate, and acknowledge the importance of the achievements and creative contributions made by every single woman in the Kingdom of Bahrain who had unconditionally devoted their time, energy and efforts into shaping and developing this country.
Today is the Bahraini Women's Day, under the patronage of Her Royal Highness Princess Sabeeka bint Ibrahim Al-Khalifa, Wife of His Majesty the King and President of the Supreme Council of Women (SCW), will be celebrated by all official and private bodies in the Kingdom. This year, the focus will be on women in the engineering fields in Bahrain. The Bahraini Women's Day was set to be on the first of December by Her Royal Highness and was proclaimed in agreement with the Bahraini Women's Union and various other women's societies and committees.
Bahrain has always spearheaded the lowering of the gender gap in the region. Focusing on engineering, Bahrain has had its first female chemical engineer and architect in 1977, the first civil engineer in 1978, the first electrical engineer in 1979, the first computer engineer in 1984, mechanical engineer in 1985, and the first aviation engineer in 2008.
In 2015-2016, there were 168 women who graduated from the University of Bahrain in the fields of engineering alongside 181 men, a steady and strong increase over the years. Women in the engineering fields in Bahrain now shape up more than 30%, lowering the gap of previous years. There are countless women in Bahrain who have contributed to the country's social, political, business and economic infrastructure. Without them, we'd be in a less than who are we right now, as a nation.
This month, the people and entities of Bahrain have begun their celebrations for this day. To name a few, notable, happenings around the island, Nass Contracting Company, celebrated Bahraini Women's day with 55 of their female engineers and employees, the Bahrain Authority for Culture & Antiquities celebrates Manama Capital of Arab Women 2017 through a beautiful exhibition held on December 6th, the women engineers of GPIC took part in the Bahrain Women and Engineering Conference, The Bahrain Women's Day Sportsfest 2017 is being held on December 1st, 2017 to add to the celebration, and last but not least, Gulf Air has honored its female workforce this year.
We at Startup MGZN want to commemorate the achievements and success of many of those women, so we compiled a list of many of the prominent and hardworking Bahraini women who have had a notable impact in their fields.
The women are listed in categories representing the different sectors including government, business, information technology, art & design, health & beauty, food and beverage, engineering, and education.
We have definitely missed more than a few in this list. We'd be grateful if you would let us know in the comments and we'll be more than happy to include them here. Here goes:
Government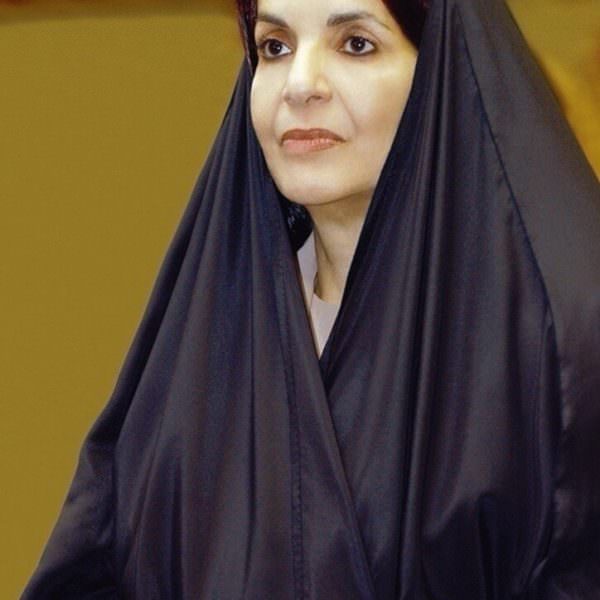 H.R.H. Princess Sabeeka bint Ibrahim Al-Khalifa –

Her Royal Highness and wife of His Majesty King Hamad bin Isa Al Khalifa, has launched many initiatives that support Bahraini families with limited income or special needs to ensure their stability and social security under her presidency of the

Supreme Council for Women

. She has launched the "Micro-Finance" Scheme Program in collaboration with

Tamkeen

and

Ebdaa Bank

, which encourages Bahraini women to launch their businesses. In 2009 she was granted the Arab Towns Organization Award for her empowering Bahraini women, and in 2017 she was awarded the Arab Woman Distinction by the League of Arab States in tribute to her continuous efforts at ensuring sustainable development of Bahraini women.
Shaikha Mai bint Mohammed Al-Khalifa –

The President of the

Bahrain Authority for Culture and Antiquities

and Chairperson of the Board of the

Arab Regional Centre for World Heritage

. Sh. Mai Al-Khalifa was the first woman to be appointed as the Minister of Information in Bahrain in 2009. In 2014, she was ranked the

sixth

in Forbes' Middle East list of the Most Powerful Arab Women. She has founded the Sheikh Ebrahim bin Mohammed Al Khalifa for Culture and Research, a non-profit organization, where she hosts a number of Arab intellectuals, writers, musicians and poets throughout the year. She has also renovated most of the renowned old houses in Bahrain, where she transformed them into cultural centers. In 2015, Shaikha Mai was awarded the

Watch Award

at the World Monument's Fund's 50th Anniversary in recognition of her role at preserving the monuments and historical heritage of Bahrain. She was also made the

Special Ambassador

of the International Year of Sustainable Tourism for Development by the

United Nations World Tourism Organization

(UNWTO) in 2017.
Shaikha Hessa bint Khalifa Al-Khalifa –

The founder of

INJAZ Bahrain

, an international organization that aims to inspire and train Bahraini youth to become successful entrepreneurs and contribute to the global economy. She's currently the Executive Director of

INJAZ

, and the Chairperson at

Al Salam Bank

. INJAZ hosts an annual National Company Competition, an event that marks and showcases the achievements and success of young entrepreneurs in Bahrain. Shaikha Hessa was also the

first woman in the gulf

to cross the finish line of the 70.3 Iron Man 2014 competition, that was held in Spain.
Dr. Fatima Al Balooshi –

Former Minister of

Social Development

and

Ministry of Health

, Dr. Fatima has taken part in various social projects. She launched a number of social services for the poor, elderly and the disabled. She's also the founding and chairing person of the world's first Islamic microfinance bank, Bahrain-based Family Bank which aims to empower aspiring entrepreneurs. Dr. Fatima was awarded the Bahrain Medal (First Degree) by His Majesty King Hamad in 2011 in recognition of her achievements. Additionally, she was named as the most influential woman in the Middle East in Forbes Magazine. She's also the CEO of

Capacitee

,

White Palm,

and

OneGCC

.
Dr. Bahiya Al Jishi –

She's the second Deputy Chairperson of the

Shura Council

. Dr. Bahiya Al-Jishi is a prominent broadcast reporter and an advocate for women and family rights. She kicked off her career by working in the media where she spent eight years working as a reporter and producer for

Bahrain Broadcasting

and

BBC Arabic

Service. She served as a member of Bahrain's Supreme Council for Women after its establishment in 2002. In 2015, she was appointed as Head of the Bahrain Diplomatic Mission to the Kingdom of Belgium
Muna Al-Kawari –

She was first the female judge in Bahrain and the GCC. She was appointed by His Majesty King Hamad in 2006. According to the Royal Order No 15, Al Kawari was made a judge in the High Civil Court.
Engineering & Information Technology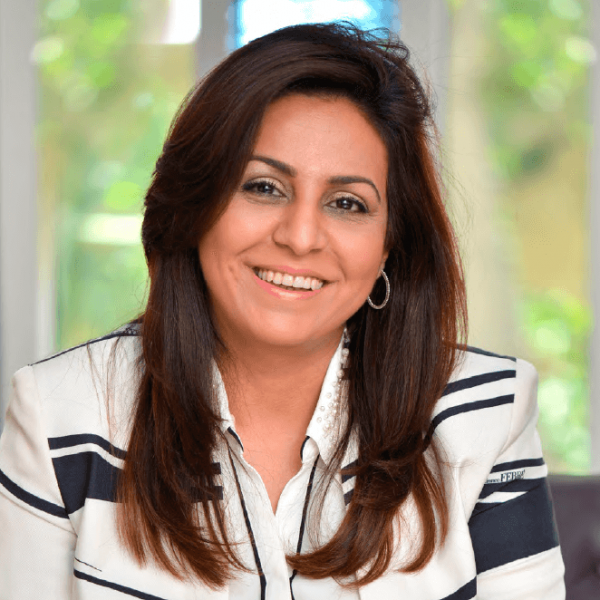 Muna Al Hashemi –

Chief Executive Office at

Batelco

, and a Board Member at

Umniah belong

. Muna has been ranked as the

18th most powerful Arab businesswoman

of the year. She joined Batelco's engineering department in 1994 and slowly worked her way up until she became the CEO of Batelco in 2015.

Najwa Abdulrahim –

She's the VP Information, Communications, and Technology at

Bahrain Airport Company (BAC)

. She's responsible for planning and executing ICT strategy models that improve performance, cost effectiveness and service quality at the airport. Previously, Najwa played a key role in the establishment of the ICT department in BAC and managed the migration of all airport operations from the

Civil Aviation Affairs

to BAC. In recognition of her social development initiatives, she was appointed as an independent board member in Takaful and was ranked 66th in Forbes' 100 most Powerful women in the Arab World.

Nada & Noor Alawi –

Founders of

Annada

e-Commerce Trading. They were recognized at the Mohammed bin Rashid Awards for Young Business Leaders as the Best Arab Startup Business in the female category. They also received the

2016 Bahraini Female Entrepreneurship

Deal from Her Majesty Princess Sabeeka bint Ibrahim Al-Khalifa.

Fatima Ebrahim –

Founder of Valopay, an online platform that connects buyers and sellers from small to mediums sized enterprises. She's also the Country Manager at

Action Global Communications

. She was previously the Community Manager at

Kipinhall

where she was featured in Forbes, and was winner of the 2014 NYU Entrepreneurs Festival Pitch Competition.

Hadyah Fathalla –

Executive Director at

C5 Accelerate

. She is responsible for the public and private sector business in the Middle East. Before C5, Hadyah was a security expert in Bahrain where she advised for a number of government agencies on security policy, terrorism and insurgency and more.

Daneh Al-Rayes –

She's the co-founder and vice president of

T-Linx

, a leading technology consultancy company in Bahrain. She previously worked as a Director of Communications & Consumer Affairs in the

Telecommunications Regulatory Authority

of the Kingdom of Bahrain. In 2016, Daneh co-founded Bahrain's first bilingual online directory for local businesses,

FeLocal.com

. She's also a founding member of Bahrain Smart Cities Society which seeks to connect tech professionals in smart cities solution together.

Yasmeen Fraidoon –

First female pilot in Bahrain. Captain Yasmeen joined

Gulf Air

in 2008 as a second officer, after she graduated from the

Qatar Aeronautical College

. After meeting her flying hours requirements, she completed her training and went through some intensive tests until she earned her fourth stripe and Captain ranking in 2014.

Marjan Modara –

An architectural engineer and a Ph.D. student in Knowledge and Innovation Management at

Arabian Gulf University

. She's also a researcher and a public speaker on Engineering.

Lana Al-Attar –

Founder at

Gud Juju

, an online digital communication that empowers companies or initiatives with a social cause. Gud Juju provides web development and IT constancy services to social good initiatives and companies with good CSR. She's also a Global Shaper at the

Manama Hub Global Shapers Community

.

Lana also founded Tasafah.com, a marketplace that allows companies and individuals to start selling products and book services online.
Business
Afnan Al Zayani –

President at

Al Zayani Commercial Services

, as well as the head of the Coordination and Follow-up Committee at the

Businesswomen's Society (BBS)

. In 2010, Afnan received the Leadership in Public Life Award from Vital Voices, a women's organization. She was also honored in 2016 by the IWEC Foundation at the annual conference in Belgium.

Suha Karzoon –

Chief Financial Officer at

Mumtalakat Holding

, She manages the finance, treasury and external portfolios of the US$11 billion firm. Suha was the first woman to be appointed as a member of

Aluminium Bahrain (Alba)

Board of Directors and previously held leadership positions at

Tamkeen (labor fund)

and

KPMG International

.

Mona Almoayyed –

Managing Director at Y.K Almoayyed and Sons, and also a member of the board of directors for

BMMI

and

Ebda Bank

. She's also a philanthropist, an environmentalist, and a women's rights campaigner. She was

ranked 8th

as the Most Powerful Arab BusinessWomen by Forbes.

Hala Almoayyed –

Executive Director at

Y.K Almoayyed & Sons

. In 2016, Hala won the Sustainable Business Award at the Bahrain Entrepreneurship Award ceremony. Within the last decade, she managed to expand the company's size from 850 employees to 7000 and more.

Maha Kanoo –

Kanoo Group

General Manager of Human Resources, Administration, and Marketing. Maha was

ranked number 75

on Forbes 100 Most Powerful Arab Businesswomen. She earned a bachelor's degree in economics.

Abeer Al-Matooq –

Founder and Managing Director of

Thrive Coaching Consultancy

. Her startup Thrive provides coaching and training to employees and equips them with management and leadership skills. Besides that, Abeer is a life coach and public speaker that provides companies services in life coaching, in addition, to support services to private female clients.
Wafa Al Obaidat –

In 2015, she received the StartUp of the Year award. She's also a shaper at the the

Manama Hub Global Shapers Community

and a Committee Member of the SME Society. A graduate of the Chelsea College of Art and Design majoring in Interior Design. Founder, CEO and Creative Director at Obai and Hill. She's also the founder of

Barrel and Drum,

and

Sukkar

.
Huda Janahi –

Huda Janahi started her business,

Global Cargo and Traveller Services

, with startup capital of 1,000 Bahraini Dinars, and ran her business single-handedly from an office in a small rented space in Muharraq. in 2008, she signed a merger worth US$3m with the Kuwaiti cargo company, Global Logistic Company, which serves the whole Middle East region. Currently, she owns 8 businesses in services, retail, media and manufacturing employing 85 staff and her net worth is estimated at $25 million USD. Janahi is an award-winning businesswoman, one of the most influential women in the Arab world according to Forbes magazine, and is hailed as a role model for budding female entrepreneurs across the Gulf.
Amira Mahmood –

She's the Deputy Chairman and Head of Program at the Bahraini NGO Y

outh Pioneer Society

. Amira has experience in project management, real estate development, strategic development, event planning, customer relation and more. She's also the Founder and Managing Director of

Positive Impact Consulting

, and organization that provides consultation to public and private companies and helps them achieve their goals.
Zahraa Taher –

Owner and Managing Director at

FinMark Communications

, a consultancy firm that provides clients with strategic advice and execution.

Maryam Abdulaziz –

Founder of the

Fairytale Party

, an events planning company, that offers a wide range of products and services, such as birthday parties, baby showers, bridal showers, engagement parties, and even weddings.

Nahla Al-Mahmood –

Founder of

Lalabella

, an events planning company. She Has a degree in in Management Information System in addition to Wedding and Events Planning Certificate from Wedding and Planning Institute in USA.

Najla Al-Shirawi –

CEO at

Securities and Investment Company

. Najla has more than 19 years worth of experience in investment banking. She was ranked 19th regionally and third in Bahrain in Forbes list last year. In 2015, she was honored by Her Majesty Princess Sabeeka bint Ibrahim Al-Khalifa for her splendid contribution to Bahrain's banking and financial sector.

Dr. Amal Al Jowder –

She's the president of

Aspire Action Achievement Company

for event management and human resource consultancy. Dr. Amal is also a Senior Health Promotion Expert at

UNIDO

. She previously was the Director of Health Promotion Directorate at the

Ministry of Health

. In 2009, she was the first Arab woman to receive a prestigious award from

WHO

in Geneva.

Najma Ghuloom –

Co-Founder and writer at

Majra

, an online platform that allows job seekers and fresh graduates to find job opportunities. It provides job seekers with information about various companies and startups and an insight into what it's like working for them.

Noora Al-Binkhalil –

Owner of

Al-Shorooq International Preschool

. Has a B.Ed in Information and Educational Technology, and a Master in Business Administration and Management. Prior to the preschool she has 10 years of work experience, in

Arab Open University

as Head of E-Learning Department, and previously as Head of Quality Assurance, she also worked as Content Compliance Editor in OSN.

Sabeeka Al Shamlan –

Program Analyst at

UNDP

, and an Assistant Manager and Business Advisory at

Bahrain Development Bank

. Previously, Sabeeka was a Director of Business Development at

AISEC

in Bahrain and a Business Consultant at Spartan Infotech Co.WLL.

Shaikha Tareef –

The first woman to be appointed as Chief Financial Officer in

Standard Chartered Bank Bahrain

. She's responsible for implementing the bank's overall financial strategy, cost management, and financial control. Prior to Standard Chartered Bank, Shaikha was a member of the Association of

Chartered Certified Accountant (ACCA)

the UK. She also worked for

KPMG

for over nine years in Bahrain and the UK.

Sameera Baba –

She was named one of the top 100 Women Influencers in Bahrain in 2017 by Business in Gulf magazine for her contribution in the training field. Sameera presents over 80 practical, high-energy training workshops and programs each year on interpersonal skills, leadership, entrepreneurship, customer service and marketing and sales skills. She's also the Chief Initiatives Office at

Mubadara Consultancy

.

Nada Ishaq Abdul Karim –

The first woman to be appointed as the Executive Secretary to

Bahrain Islamic Bank (BisB)

Board of Directors. Nada has 16 years worth of practical experience where she held administrative positions in the field of banking and business in Bahrain.

Suhaila Awachi –

Human Resource Manager at

Taha International Corporation

, she was amongst the finalists selected for the Bahrain Award for Entrepreneurship under SME of the year.

Amal Janahi –

Founder of

AJ Events & PR

. Amal Janahi is also the Managing Director at

Takatof

, and was previously the Project Manager at Bahrain I

nternational Retail Development Centre

.
Sophia Jawad – AGM at Jawad Fashion Division and Founder of Tilly's Concept Store.

Dhabiya Al Majed –

Founder of the company

Events by Dhabiya

. Planning events is her passion, which drove her to start her own events planning companies. She plans various events from weddings, bridal showers, engagements and corporate events.
Art, Fashion & Design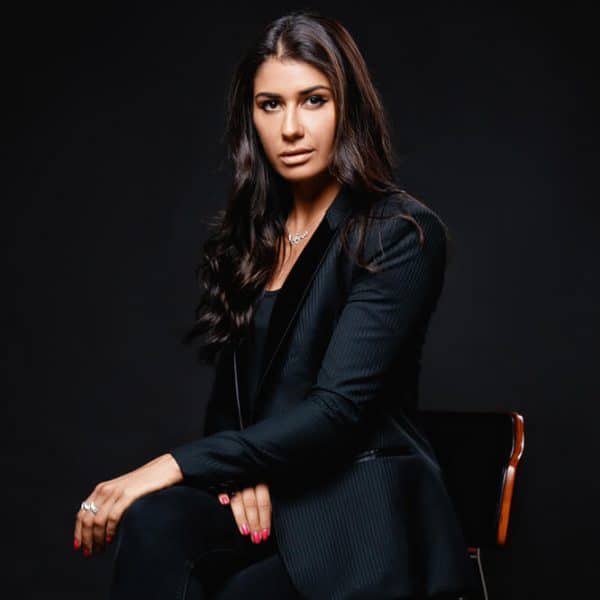 Amina Al-Abbasi –

A member of the

Bahrain Art Society

, Amina is an artist, and owner of

Amina Gallery

; a one-stop shop for art pieces and art inspired products. Her work is currently being sold at

Harrods of London

, and in her personal gallery in

Riyadat Mall

in Bahrain, in addition to a number of retailers across the Gulf.

Aisha Abdulmalik –

A Bahraini jewelry designer and owner of

Aisha Jewels

, a company focusing on the combination of 22k gold and 18k diamonds. Her designs are crafted by specialized craftsmen in both the Kingdom of Bahrain and in the Italian city of Milan.

She was also the winner of the 2017 Bahrain Award for Entrepreneurship for the Micro-Enterprise category. Aisha also participated in Tamkeen's Mashroo3i competition in 2013-2014.
Ghada Al-Sayed –

Design Principal and principal at

Horizon Interiors

. Ghada has worked with several renowned designers in the Monterey Peninsula, California. She has earned her Masters in Business Administration and a Bachelor's Degree with honors in Arts Interior Architecture, from the USA.
Halel Engineer –

Owner and Managing Director of Environment Arabia and Reef Arabia.
Mayssa Al-Ghawas –

Founder of

Playworks

, Maysaa is a Furniture Designer & Decorator. She's specialized in customized personal spaces for work and play.

Mariam Mazen Al-Umran –

Owner of

Meemo Space

, an artistic retail outlet featuring European branded attire, accessories, and homeware, in addition to Bahraini art pieces and designs. Meemo's Space is also a new home for young and aspiring Bahrainis that are searching for a space to showcase their work.
Food & Beverage
Narise Qambar –

Owner of

Jena Bakery

and

Saffron

, a cafe which serves traditional Bahraini food. She launched Jena Bakery in 2007,

soon after, she was approached by the Ministry of Culture for a collaborative work to revive old buildings and to use one of them as a café to preserve the heritage – and this where Saffron came to life. You can check out our interview with her

here

.

Nasreen Ashkanani –

Bahraini baker and owner of

Popilicious

. She was the only Bahraini to represent the country at the first-of-its kind International Cake-Pop Convention that was held in the US.

Leena Al-Mannai –

Founder of

Culinaire and Beyond

, a global hospitality and restaurant consulting group based in the GCC.

Doa'a Abdul Wahab –

Founder and Managing Directory at

Salad Boutique

restaurant and Asma Consultancy, a business and entrepreneurship consultancy company that provides training and mentorship to aspiring entrepreneurs.

Huda Radhi –

Owner and Director of

Daskalides

, that offers the finest Belgian chocolate in Bahrain. Huda is also an entrepreneur and a freelance consultant and trainer.

Nawal Al-Sabbagh –

Owner of

Nawal Flowers

. Won the prestigious Shaikh Mohammed bin Rashid Al-Maktoum's top prize against a list of some 120 Middle Eastern entrepreneurs.
Roaya Saleh –

Chief and founder of

Villa Mamas

. She previously worked in the banking sector when she decided to follow her passion and open a restaurant that serves some good and fresh organic Bahraini food.
Layla Al Sharif –

Owner of

Sugar & Lace

. Layla is a professional cake artist, instructor, and a bakery consultant. She became Bahrain's "first professional cake designer".To learn more about Sugar & Lace, read

here

.
Hana Dawood –

Owner of

Gourmet Foods Express

, one of the leading food distribution companies in Bahrain.
Huda Marzooq –

Owner of Jimmy's Killer Prawns, a South African restaurant.
Aysha Al Araifi –

Co-Founder and Chef at the

Bossy Kitchen

. Her background is in entrepreneurship, public relations, business continuity, and NGOs. Aysha is also the co-founder of

AISEC

Bahrain and Promise Africa.
Mariam Abdulrahim –

Owner of Purple Swirl, which serves healthy frozen yogurt in Bahrain.
May Mahmood –

Founder of

Bare Chocolates

, the Middle East's first artisanal chocolate bar.
Buduur Steele –

Owner of

Chawan

, a Japanese teahouse, that aims to bring the Japanese Culture to the Gulf. She got the inspiration of opening up a teahouse after living in Japan for three years. She fell in love with the Japanese culture that she decided to bring a little piece of it back to Bahrain.
Health & Beauty & Sports
Eman Nooruddin –

Psychotherapist and counselor specializing in trauma, grief, chronic or terminal illnesses, and anxiety at

Insights Therapy

. She's also the Managing Director at

Capital Knowledge

. She's also taken part been in several youth training including the Chance Program. Eman also worked with Syrian refugees in Germany.
Dr. Rana Al-Ammadi –

Owner of

Dr. Rana's Aesthetic

Health Center. She also won the 2017 Female Entrepreneur of the Year Award.

Linda Al Jamea – Founder and CEO of Motmaena Medical Center – Bahrain; the first private medical center in Bahrain which specializes in psychiatric consultations and self-development. She is also the founder of Shathr Conferences which specializes in organizing and conducting corporate workshops and seminars. Linda previously held positions as the Manager of CRM and Data quality in Batelco and later the Director of Commercial Support in Zain. She has earned her MBA degree in Telecommunications from the USA and holds several certifications in contact center and customer care management as well as Human Resource management.
Dr. Lamya Mahmood –

Owner of

Dr. Lamya's Laser Specialist Dental Center

. In recognition of her experience in dentistry, Dr. Lamya was awarded several certificates of appreciation from various universities around the world. In 2010, she was awarded Master of Science in Laser Dentistry from

RWTH Aachen University

in Germany.

Dr. Sara Al-Reefy –

Founder of

London Breast Care Center in Bahrain

. Dr. Sara Al Reefy is a consultant breast surgeon. She's also the first Arab female surgeon who received a breast oncoplastic fellowship from the UK. Dr. Sara is also the winner of the Female Entrepreneur of the Year.

Hanan Al Aradi – Bahrain's first professional female football referee. She kicked off her journey at the age of 24 and has developed her skills until she reached the professional level.

Alia Almoayed –

Alia is Nutritional Therapist and Alternative Health Activist. She's also the founder of Almoayed Nutrition Consultancy. In 2016, she won the Bahrain Award for Entrepreneurship for the Micro Enterprise Category.

Ruqaya Al-Ghasra – The first Bahraini woman to represent the country at the Olympics game, where she took part in the women's 100 meters sprint in 2004 at the Summer Olympics. in Athens. In 2006, Ruqaya won a medal at the Asian Games, which qualified her for the next round at the 2008 Beijing Olympics and the 2009 World Championships in Athletics.
Weam Zaber –

Founder and owner of the yoga center

Namaste

. Previously, she was a programmer, and has a sales job, until she decided to practice yoga in 2011 and open her own internationally-recognized yoga school in Bahrain.
Mai Al-Moayyed –

Makeup artist and founder and CEO of The

Makeup Manual.

Mai

aims to share her knowledge and expertise in the field of makeup. She provides makeup classes all around the GCC countries. She also has her own line of makeup products.
Azhar Hubail –

Makeup Artist and owner of

AH Cosmatics

. She began her makeup career in 2005 under the renowned international makeup guru Ahmed Koubalsi in Lebanon. She worked with a variety of luxury retail brands for both fashion shows and photo shoots including

Marc Jacobs

,

Fendi

,

Prada

and

Annada

.

Sara Shehab –

Co-Founder of the

Body Jar

, a startup that creates handmade natural and organic based body cosmetics. She recently won second prize at the 4th edition of Tamkeen's

Mashroo3i

competition

.
Education & Medical
Dr. Aisha Bushager –

An Assistant Professor at

University of Bahrain

College of ICT. Dr. Aisha has been selected as a representative of Scientific Bahraini Women by the USA Embassy in Bahrain, and partook in the International Visitor Leadership Program on WISE – Women's Innovation in Science and Engineering" in the USA. She was honored in the 5th International E-Learning Conference where she won the General Secretariat Award for the Design and Development of e-Courses at the universities level in the GCC in 2015.

Dr. Mariam Fida –

An Assistant Professor at the

Arabian Gulf University

, in the College of Medicine. She established the 1st Preimplantation Genetic Diagnosis (PGD) unit in Bahrain. Dr. Mariam is also the Director of PGD and a consultant in Medical Genetics at Al Jawhara Center.

Dr. Reem Alshaiba – Founder of Aesthetica Dental Center, Dr. Reem is a Cosmetic and Restorative Dentist where she got her degree from the University of Manchester. She's also a member of the American Academy of Cosmetic Dentistry.
Shaikha Tareef – She's the CEO and owner of Bahrain Chess Academy, where it provides chess classes for both children and adults. She's also the CFO of Bahrain and GCC's Standard Chartered Bank.
Dr. Janon A.W. Kadhim –

Associate Professor of Architecture, AIA Associate Dean in the College of Art and Design at the

Royal University for Women

. She has a Ph.D. in Architectural History, a Masters in Architectural Conservation, and a bachelors in Architectural Engineering from the

University of Baghdad

, Iraq. She has taught Architecture, Interior Design, Art, and Architectural History at an undergraduate and graduate level all around the Arab world including Baghdad, Jordan, Saudi Arabia, USA and Oman.

Dr. Sana Farid – She's a pioneer ARVR Strategist in MENA, and an an avid researcher determined to use future tech solutions for societal well-being. A qualified surgeon and a distinguished ambassador to women empowerment programs in the region, Sana is predominantly supporting government and non-governmental initiatives leading them to envision, strategize and streamline Ai/AR/VR based programs in various sectors including healthcare, aviation, education and public services. She's also the co-founder and CEO of Munfarid Consulting, a learning and development consultancy firm that focuses on Technology Aid solutions, including e-learning, m-learning, game based learned, and virtual reality. Sana is also the co-founder and CEO of VRXOne, a custom-built VR kit designed for school kids.
Manal Mashkoor –

a BIBF Senior lecturer of Insurance Studies who obtained the Fellowship of the Chartered Insurance Institute (FCII) from the UK. She is the first Bahraini woman to obtain this advanced academic qualification.
Shahnaz Bahman –

School Improvement Consultant & Teacehr Trainer. Author of Developing Children's Emotional Intelligence. She's also the author of the book "Developing Children's Emotional Intelligence.

Parween Kazerooni -Established the Modern Knowledge School in 1995, with the aim of providing a quality educational environment to students in Bahrain.
Dr. May Al Otaibi – Founder and Chairperson of the Bahrain Bayan School. She's also the Vice Chairman of the Board of Trustees at the Bahrain Institute for Political Development. Dr. May Al-Otaibi is also the General Manager of Mayasem Real Estate and Mayasem Institute for Communication Strategy. In addition, she's a member of the Human Rights Foundation and the founder of the Bahrain National Campaign Wihda Wahda in Cooperation with MOD in support of National cohesion.
Needless to say, there are hundreds upon hundreds of more incredible women out there in Bahrain with notable achievements and successes. Feel free to mention and tag any woman who has inspired you and made a huge difference in your life.
Why don't you head over to our social media channels on Twitter, Facebook, Instagram and LinkedIn to share with us some of the spectacular achievements of the women here in Bahrain.
Once again, Happy Women's Day. Without you, this nation wouldn't have succeeded.