It's the year 2021, we've got smartphones, smart cars, and even smart cities. We're no longer waiting for the future with all its smart technologies, because it's here. It's only natural for us to have the next big thing in, say, laundry?
You read that right. Just when you think you've seen it all, Bahraini innovation takes you by surprise and gives you, (as DJ Khalid would say it), anotha one. Today, we're bringing you the story of Bahrain's new technology-inclusive laundry place, The Laundry House (TLH).
We got the awesome chance to speak to Saeed Alkhanaizi, the founder of TLH, where he answered all of our burning questions — read all about it here!
First of All, Who's The Man Behind The Machine?
Saeed Alkhanaizi is an International Business graduate who kick-started his career by working at a family business. Much like every ambitious entrepreneur, that ignited a passion in him for owning a business of his own.
Saeed tells us that entrepreneurship aspirations are present in all of us, who wouldn't want to run their own business and be independent? It's the type of business we aim for that makes us unique and different. Once we have that part figured out, the rest follows.
Before he went on to start The Laundry House, he shifted to banking, and then ventured to business consultancy where he now works full-time. Come to think of it, Saeed is quite the jack-of-all-trades- all the different career-points and fields he went through equipped him to not just be capable of running a business, but to do it with deep insight and perception.
Why The Laundry House?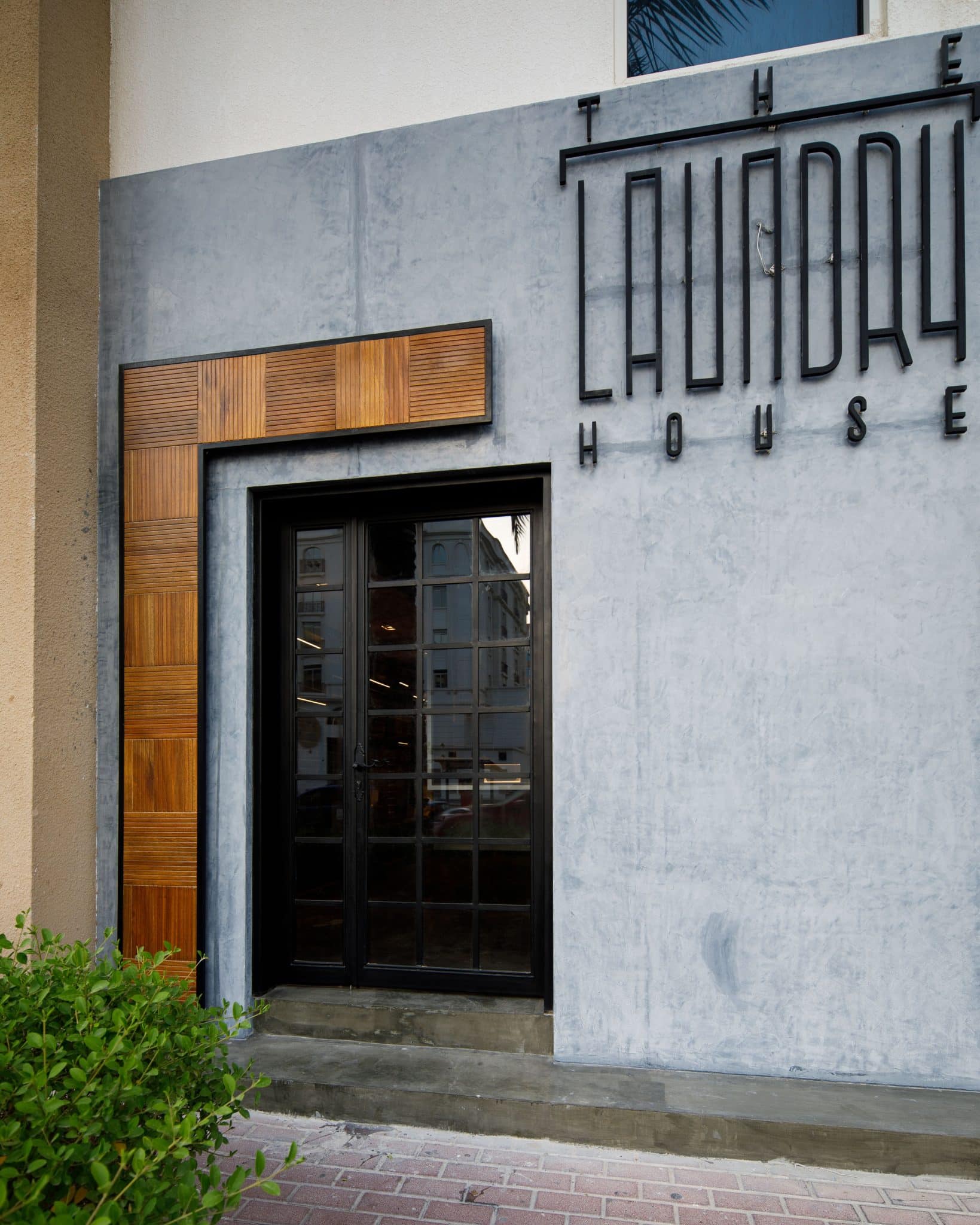 You surely recall one of Saeed's jewels of wisdom we mentioned just a minute ago, the one about choosing the business industry that allows you to stand out the most. That's actually a major factor in why he launched TLH, specifically.
After some self-reflection that included recognizing his potentials, areas of strength and limitations; he decided to go with the laundry business based on some additional steps that are essential for every entrepreneur:
Studying the market.
Evaluating established competitors.
Saeed soon realized that the potential to grow in this area is massive, because in spite of the ample existence of laundry places in the country, most seemed to lack basic international standards (as well as professional).
Dare to be Different.
TLH then came to be with the support of Bahrain's two most nurturing entities for entrepreneurs; Tamkeen Bahrain & Bahrain Development Bank. We asked Saeed about what makes TLH so unique in a country where similar businesses exist in every corner, to which he shared: "By choosing TLH, you can be rest assured that your fabrics are in safe hands. We can proudly say that we are the first Bahraini laundry to use an eco-friendly dry cleaning process." We think that's really cool, because if technological advancements can't contribute positively to the environment, then what are we doing with them, right?
Saeed elaborated some more: "We take pride in the quality of our work, the efficiency of our delivery and ease of using our services. Our laundry service is unmatched in terms of quality, efficiency and pricing."
"Our laundry experts are fully aware that different fabrics require different cleaning techniques, and we will treat your clothes and textiles accordingly. We will make sure the dirt, odors, and stains from your clothes are removed in the best way possible." he added.
Can we pause to pinpoint that we've had our fair share of tales on fabric fiascos where our garments were totally ruined because they weren't tended to the way they should have been? We're so glad TLH is here.
Going Green is the Way to Go.
It's no secret that we believe in incorporating environmentally friendly values in technology, we kinda highlighted the point above. Still, we remained curious and discussed it further with Saeed, and one thing we learned (& absolutely loved) about TLH is that they're GreenEarth Affiliates!
If that's a new term to you, don't worry, we're here to explain: it's basically the world's largest environmentally-friendly brand of dry cleaning. Saeed told us what it means to be an affiliate: "We are proud to use the most eco-friendly cleaning solutions such as GreenEarth dry cleaning solution silicone, an environmentally non-toxic, non-hazardous and extremely gentle alternative to provide only the best for our customers and environment."
Tech Talk & Future Foresights.
It's probably unheard of for a laundry place to have any technology other than plugs for the washing machines (sorry, @ other places), and we bet you're super curious about what's the tech-angle in The Laundry House by now. You know what they say, a picture is worth a thousand words; check out this pic below of the facility.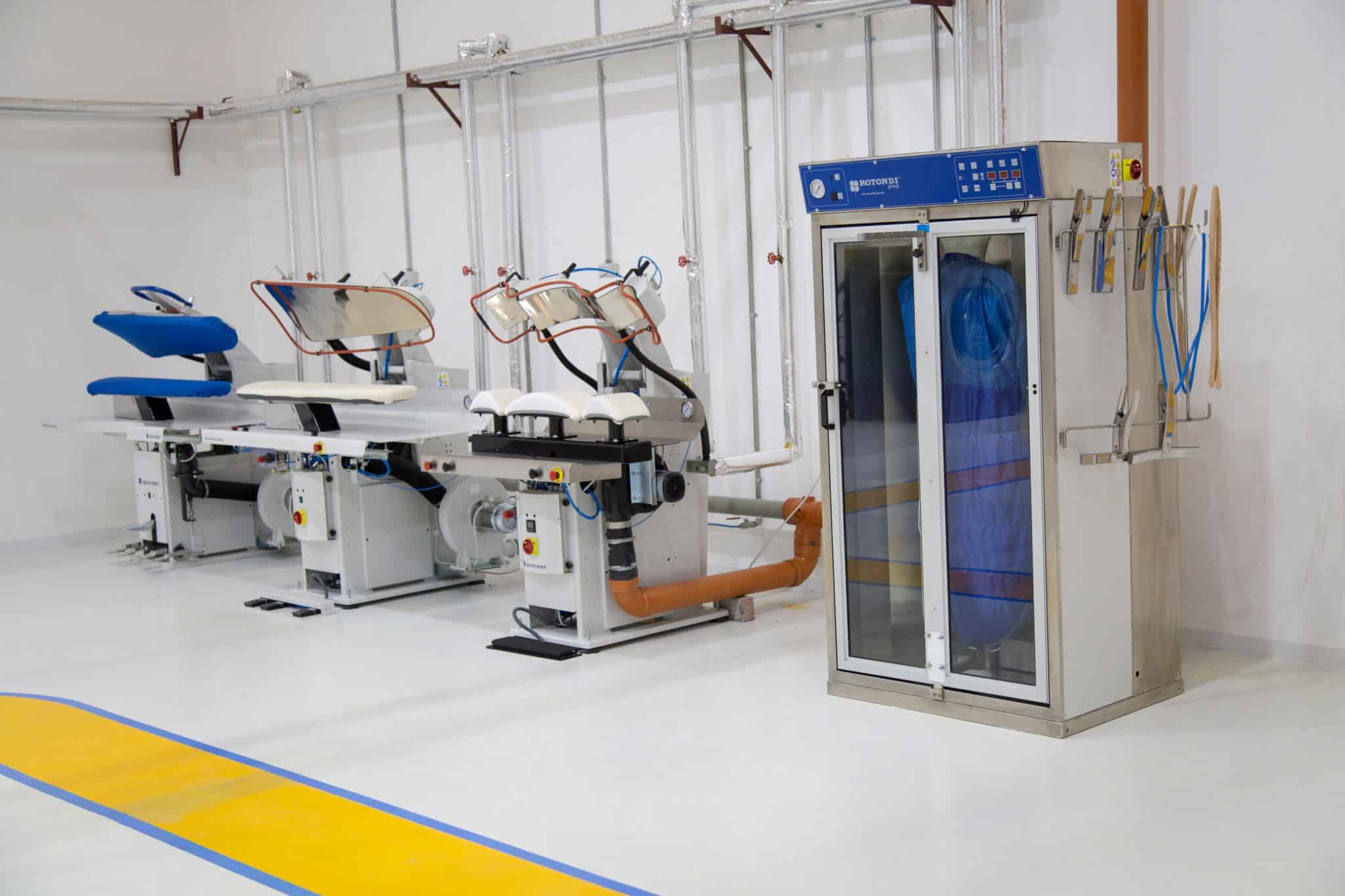 You can access their services not just through their website- but also through their newly launched mobile app. Sharing his point of view on how he sees his industry change in the next 5-10 years, Saeed told us: "We believe that within the next 5 years most laundries will have to shift their business models to be online-based. They'll also have to start shifting their focus to a more eco-friendly model in which waste and water management are a priority, not to mention using chemicals that are more sustainable."
Naturally, every business needs to have a futuristic vision in order to grow and scale, that's one of the fundamentals of entrepreneurship. We asked Saeed where he sees The Laundry House in the next 5 years, and his ambition inspired us: "One of the leading Laundries in Bahrain & franchising it into different countries within the GCC." We see it too, Saeed!
The Recipe to Success.
Just for fun, and because we always try to get pieces of wisdom out of our entrepreneurs, we asked Saeed what he thought about the common stereotype of entrepreneurs needing to be extroverts. "I definitely don't agree with that. I knew a lot of introverts that went on to establish successful businesses. The recipe for success relies heavily on dedication and hard-work more than being socially active and being a people's person." Amen to that!
Alright folks, we don't know about you, but we're currently filling our sustainable tote bags with our laundry to take it to The Laundry House.
Let us know what you think of this new cool place in Bahrain on our social media platforms on Twitter, Facebook, LinkedIn, Instagram – and our new TikTok!