Egyptian women face sexual harassment day and night. A UN report published in 2013 estimated that 99.3 percent of Egyptian women and girls have experienced some sort of sexual harassment. More than 50 percent of these cases stated they experienced harassment on a daily basis – mostly while using public transportation and in the streets.
Trying to help the society to get rid of this issue, Egyptian engineer Abdelfattah Elsharkawy has launched a smart application called StreetPal, to help women and girls to take action against sexual harassment.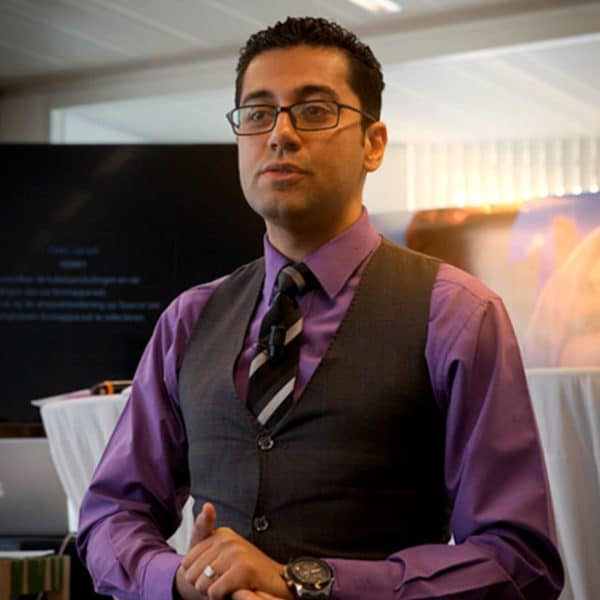 "The main objective of the application is to increase awareness on the phenomenon and how to deal with it, by providing girls who are subjected to sexual harassment the information to know their rights and help them take action," Elsharkawy, Managing Director of the Streetpal, told Startup MGZN.
"The app also aims at building a community of well-trained advocates who are able to help spread awareness about it and effectively take part in combating the phenomenon."
Launched in October this year, the mobile app was made available for Android's users across Egypt. In 2018, it will also be available to IOS users.
The application's features include onsite tips and steps to follow that would guide the user through different situations.
It has a feature of trusted contact which provides the user with the ability to send SMS and an email to a trusted contact, alerting them with updates about their status and location.
Additionally, the app also has a map of the nearest police station in case the user wants to file a report. This map also includes the nearest hospital if there is a need of medical assistance.
The application also has a library that provides the user with legal and psychological help.
The StreetPal is co-founded and co-developed by Smart Civic Solutions, which is the first Egyptian tech solutions company to focus mainly on sustainable development projects and Indeves innovation for developments, a software development, and services company.
For more information about Streetpal, visit their website here, and check out their Facebook page here.