It's always interesting to learn more of the background of business owners and startup founders – especially when they're as young as this one. Today, we bring you the story of a young entrepreneur with a business that might help you let your outer beauty glow as bright as your inner one. Meet the founder of Globeauty, Abdullah Al Zeera, who is actually a senior medical student. (*Mashallah!*)
Globeauty is a Bahraini supplement brand that's positioning the Kingdom high in the wellness products market, as it's the first in the GCC to create an innovative product of vitamin D patches. Your better life is just one patch away!
Life before the hustle.
They say the apple doesn't fall far from the tree, and evidently so in Abdullah's case; as his father is no other than renowned Bahraini doctor Jamal Al Zeera. Before he joined med school, spent his time juggling his ever-changing hobbies. "One day you'll find me breeding chickens and selling them to the next-door neighbors, and the next day you'll find me building a mechanic arm that resembles Jarvis (Marvel fans, anyone?). The point is, whatever I enjoyed doing, I would do passionately and unapologetically." – Abdulla told us, and we say Amen to that.
True story.
Upon getting into med school, Abdulla always knew that the routinic life of medical students (work, study, maybe sleep, repeat) is not one that's fulfilling to him. Interestingly enough, he found his true calling after noticing a pattern in his rotations while performing checkups- he realized that most patients had a Vitamin D deficiency. From that point forward, the Glopatches were born.
Why patches, you wonder? "Although patients were prescribed supplements, they found it difficult to consistently take their pills. This got me looking into the different routes of obtaining vitamin D, and promising results were published regarding obtaining vitamin D via the transdermal (skin) route, which closely resembles the natural route obtained through sunlight." Abdulla explained to us.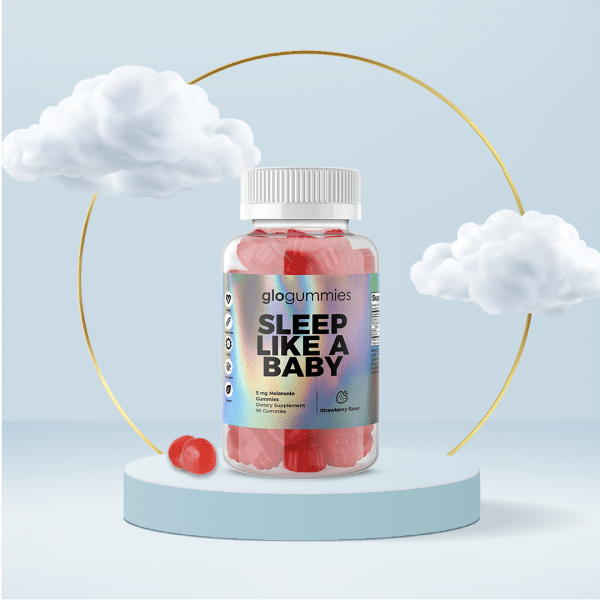 Like every intelligent entrepreneur, after the success of the Glopatches, he saw the demand for healthy, quick, and easy supplements; and so he delivered. He diversified his products to include another line, something you might have heard of before: delicious, vegan supplement gummies.
It's not always sunny in Bahrain.
When asked about the challenges he faced, he told us the honest truth- there were challenges in each step of the way. His top priority has always been to ensure the safety and effectiveness of his products, not to mention that they're made with the best ingredients.
"It's been a long and extensive process of trying different iterations of the products, ensuring their integrity and of course, efficacy. Of course, just like other businesses, challenges continued and heightened during the pandemic," he told us.
Let's talk technical.
If you're as curious as we are about the way it works with factories and natural ingredients, Abdulla tells us the story in a nutshell; when it comes to manufacturing, he only partners with ones that are:
FDA approved facilities.
List all of their ingredients.
Use only the best quality.
Have extensive experience in manufacturing supplements.
Refrain from using any harmful ingredients,
Prove high-standard ethically responsible manufacturing.
Beauty on the inside, and outside.
To be perfectly candid with you, one of the things that stood out the most to us with Globeauty is their branding. We aren't just saying so, you can take a look yourself at their Instagram account here, and website over here. (It's fun, youthful, and like, REALLY pretty!)
Something so sophisticated isn't coincidental, of course, and we couldn't miss out on the opportunity to share some of Abdulla's secrets with you. (Shhh! Try to keep it between us.)
Remain consistent with your posts on social media platforms- even with the slightest details, to color schemes and fonts.
Don't just provide content to your audience – engage with them and be interactive. Whether you're replying to a user, getting back to an email, or asking for feedback, it makes a difference.
What you essentially want to do, as both an entrepreneur and a human being, is to create a community around your service/product. It has to be something that you believe in- a healthy lifestyle in Abdulla's case, so might as well enable people around you to benefit from it.
It's all about balance.
We know, we know. You are all eager to learn more about how he managed to find a balance between running his own startup and being a college student (let alone in med school). The trick is quite simple; according to Abdulla, the key is to prioritize each cyclically. Now, don't worry if that word was as new to you as it was for us; it means that he prioritizes one over the other depending on each day and what's required strategically. Sounds wise to us!
We're about to go ahead and stock up on some Glopatches, will you? Let us know on our social media platforms on Instagram, Twitter, Facebook, and LinkedIn.