For any entrepreneur, the path to success can be fraught with complication. Doa'a Abdul Wahab is here to give you a clearer roadmap, and when it comes to business advice, she should know—she started from scratch.
Would you mind telling our readers who you are and what you've been up to?
My name is Doa'a Abdulwahab, and I am the founder managing director at Salad Boutique Restaurant – Bahrain. I also manage a training and consultancy company called Asma, and I'm working on a concept for a first-class Bahraini restaurant called Haneen.
How did you manage a full-time government job and start Salad Boutique at the same time?
Actually, I quit in November 2014. Before that, it was a bit difficult to manage both, but I didn't have a social life. I'd usually work until 4 at my government job, then go to Salad Boutique to continue working. I waited until Salad Boutique could stand on its own two feet before I resigned.
Why is a social life important, especially if you're an entrepreneur? Or do entrepreneurs not have a social life?
To me, having a social life is important. It is always crucial to be close to family and friends, and I find the balance between work life and personal life to be essential, as well. This was how I was raised, and this was what I took with me when founding the business. Yes, I had to put more effort into work; but that didn't mean I destroyed my personal life.
AN EMPLOYEE, TO ME, IS A PARTNER, AND WE WORK TOGETHER AS A TEAM.
For those who don't know, can you tell us the idea behind Salad Boutique?
We are the only restaurant in Bahrain that serves salad as a main dish and as a piece of art. We have about 80 types of salads; such as chicken, beef, salmon, or even pasta and 200 items in the menu that includes ; burger, pasta, soups, grills and sandwiches . We want people to be healthy, but at the same time have their appetite satisfied. We don't serve a diet food but a healthy life style.
Salad Boutique was your first restaurant. How did you manage it?
The initial investment was huge, so at first, I removed the whole concept from my mind. Later, I was sitting with my sisters and telling them the story. They said, "Doa'a, we'll do the business with you. We aren't businesspeople, but we'll start a business with you on one condition: we'll give you the money, but don't ask for our help." I thought that was the best offer I'd ever heard! And I was honored with their trust .
What were some of the biggest challenges you faced in managing the business?
The difficulty was finding a place for Salad Boutique, because I didn't want to open at a mall. I wanted there to be home delivery and take-away. I also wanted the location to be a lively place. Luckily, we found that in Adliya. The second point was that the location we rented, an older house, wasn't going to be stable over the long term. This resulted in demolishing the place and building from scratch. Then came the CR registration and the limited number of visas.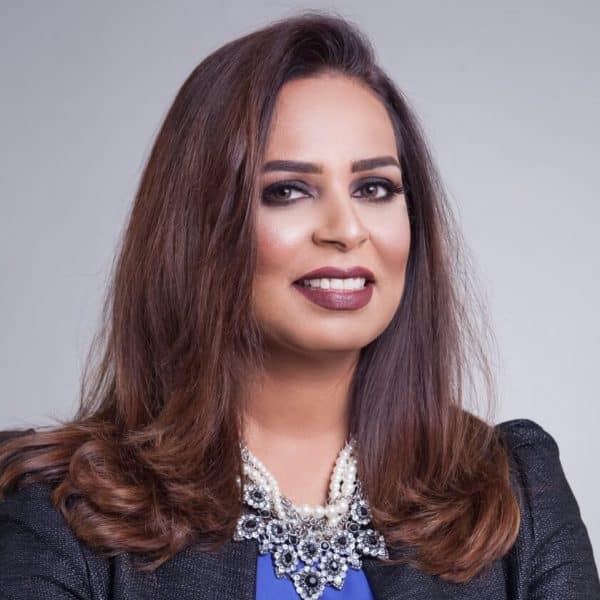 Do you think non-Bahraini employees are more reliable?
Yes, because they know their purpose in coming to Bahrain. A person wouldn't leave their country unless they knew what they wanted. They know their goals. Bahrainis have higher advantages than expatriates; a Bahraini's salary is double that of an expat. Bahrainis can be very picky because of the current rules and regulations.
What I love from my current employees is that they're always ready to work, and they're very proactive. Whenever there is a work emergency, they're always there to help. It does bother me that I am talking about Bahrainis this way, but I'm a Bahraini, too, and so are you, and we work hard to earn what we've got. We weren't given everything on a silver platter. But I was not lucky with employing Bahrainis although I had big plans for them. I hope I will change my idea about Bahrainis. I am not generalizing here but it's what I faced in many cases. As you know the lower the education the lower the job and the lower the awareness.
I'm sure you've heard about the taxes coming our way, and the removal of subsidies. Have you faced any difficulties because of this with Salad Boutique or any of your other businesses?
We were somehow prepared because, as you know, Bahrain is small, and there was a lot of talk going around that these changes would occur in 2016. We started 2016 by cutting costs that not effecting the quality. Plus; starting a new line of services called Salad boutique Express in 2015 (SB Express) to offer packed food for offices, coffee shops and super markets. Besides the personal and corporate catering services we have started in 2013.
ENTREPRENEURSHIP IS FOR THE PATIENT AND ASSERTIVE PERSON WHO LOVES TO LEARN AND WANTS TO BE INVOLVED IN EVERYTHING, BECAUSE IT'S YOURS AND IT WOULD HELP YOUR GROWTH.
Let's talk about dealing with employees. What are some tips that most people might not know about?
An employee, to me, is a partner, and we work together as a team. When teamwork is present, you can feel that you're all working in synergy. It's important to know where they come from and what their current situation is. It's also good to share profits with employees—not necessarily large sums of money, but something to show them that their work and efforts for the whole year are appreciated.
The customer always sees what the restaurant wants them to see. What happens behind the scenes, in the kitchen?
There are a huge amount of details in restaurants, mastering all these details to serve the best and high quality product to the customers is a big deal. Sometimes, we face shortages of some important ingredients or a big increase in the prices. In addition, if someone is sick, you need to ensure they take a sick leave and do not infect others. Any way managing and maintaining people from different cultures is not an easy job. In many cases I had to work in the kitchen and in the preparation I have also went in delivering orders. These are some of the things people don't see. Regardless what we face the highest standards are maintained.
What is Haneen?
Haneen is a first class restaurant that offers home-cooked Bahraini food like that made for us by our mothers. We want Haneen to be a modern destination with Bahraini atmosphere. It'll be two floors: the ground floor will be the restaurant itself, and the second floor, a coffee shop for those who want to eat lightly, perhaps simple Bahraini sweets or tea.
Our goal is to collaborate with Bahrainis who are passionate about cooking. Many Bahrainis cook at home and have great recipes, and we hope to work out royalty payments and pay them a percentage. We have plans for other talented Bahraini not only in cooking but also in art and music.
Do you feel that entrepreneurship is for everyone, or is it just for a specific group of people?
Entrepreneurship is for the patient and assertive person who loves to learn and wants to be involved in everything, because it's yours and it would help your growth. An entrepreneur should also be hungry for knowledge, because every project you start should be better than the last, and mistakes shouldn't be repeated. Owning a business is very complicated, but once you succeed, it is beautiful.
All the best!
Thank you.
This is also available in Arabic if you'd like.