The ultimate gaming industry insider shares everything you didn't already know about localization, getting famous, and the GCC's colossal behind-the-scenes market.
Ahmed, can you tell our readers who you are and what you do?
I started out as a video-game blogger and YouTuber, doing voiceover and commentary. After a while, I was asked by the gaming companies to cover events in Dubai. The first company that contacted me was PlayStation Middle East, and I started traveling to gaming events. I met people from all over the world, and that led me to work as a voice actor in games—with Disney, Marvel, and other companies. Later, I began localizing games into Arabic and working in quality assurance. I worked on The Witcher 3—the Game of the Year.
By localize, do you mean translating the subtitles and dialogues?
And changing details in the story. For instance, if they say "drinking wine," we'll change it to juice. The dialogue is in English, though, and the subtitles are in Arabic. We now have a lot of games that are coming out with Arabic dialogue.
Do you think there is a growing market for Arabic games? Are more people playing in English?
We have a lot of gamers who want the games to be in Arabic online and on social media channels, but when they get the game, they play it in English, because that's what they're used to. Playing it in another language would take them out of the experience. We want the newer generation of gamers to be into it and get used to it. In the end, you can get a million likes, retweets, and so on, but what gets localization to happen is you backing it by buying the game.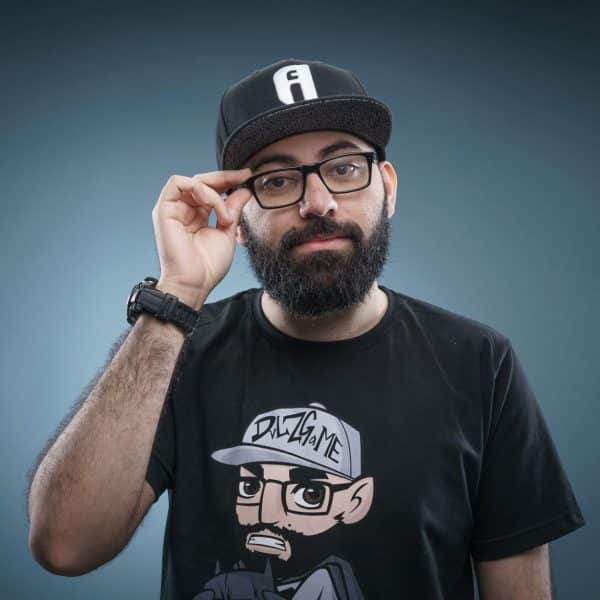 You work with a lot of game developers: Ubisoft, Blizzard, EA, Playstation, Microsoft. Why do you think that in this region, we are more on the consumer side than the production side? Why don't we produce our own games?
No one is willing to do that challenge. They just copy what other people have done. When you copy a game, though, you can't match that level. No one will support you. Why? Because now, with just one button, I can download millions of games.
What are some of the challenges you've faced that are no longer challenges?
Starting my own company here is Bahrain was a real challenge: getting the license and the CR. The good thing is that now a lot of companies want to work with me here. They know that I have worked with companies worldwide: in Tokyo, New York, and South Africa as well as Bahrain. It's difficult because I don't have the magical piece of paper: the CR.
Also, when I was trying to be on TV for a while, I was always a guest. I got the opportunity to cover content with Al-Jazeera for kids for a month, and after that, I shot a pilot by MBC. It's called Action Ya3yal, and it airs every Wednesday at 10 p.m. KSA.
What is Action Ya3yal?
Action Ya3yal is all about the random subjects you talk to your friends about. We have the guy who knows everything about technology, the funny guy, the guy who always wants to prank everyone, the guy who knows a lot, the guy who is all about nerd culture, two comedians, a rapper and the girl who knows someone who did something relevant. It's a very casual gathering with friends from different backgrounds.
TRUST ME WHEN I SAY THERE ARE A LOT OF FEMALE GAMERS, ESPECIALLY IN THE GCC. I KNOW THIS FOR A FACT, BECAUSE THEY TALK TO US A LOT THROUGH SOCIAL MEDIA.
Where is the biggest gaming culture in the Middle East, in your opinion?
Saudi, because it's the biggest market, and they're willing to spend the money on video games. Next comes the UAE, then Bahrain, Kuwait, and Qatar, then Oman. Egypt is a big market, but they still pirate a lot of their games.
Do you think more adults than youth play video games?
Yes. When we do events, we see a lot of parents. You think they're going to the event for their kids, but that's not the case at all. I know 40-year-old businessmen in Kuwait who play Call of Duty with their grandsons.
Do you think our culture still finds it weird for females to be gamers?
Trust me when I say there are a lot of female gamers, especially in the GCC. I know this for a fact, because they talk to us a lot through social media. They want to attend events for gamers and conventions. There's a girls-only convention called G-Con in Saudi, where the organizers and attendees are all gamers. They are equally competitive, and can play games better than both of us. The only problem is, you'll almost never know you're playing against a girl online, because they usually hide their identity to avoid feeling harassed.
The game you enjoyed the most last year?
Destiny. I love the lore. The games I currently enjoy playing are Destiny, Overwatch , Call Of Duty and FIFA.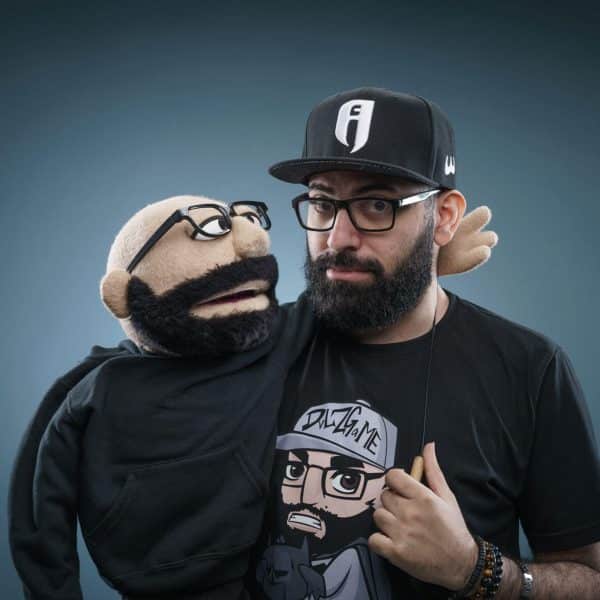 Did you get any support from organizations like Tamkeen when you were starting out?
Nope—but I'm looking forward to working with them. My plan right now is to sit with Tamkeen within the next month, and get support to launch my new initiative.
Youth video gamers want to be the next Ahmed Nasheet in Bahrain. What tips do you have?
You have to be practical with what you want to do. Sometimes, everything works in your favor. There is no formula, no one way for me to teach you what will work for you. What will work for me might not work for you. It's all about staying true to your own personality. Just be who you are. Don't lie to yourself and say, "I'm going to be famous tomorrow," because no one knows how to be famous.
What game should I get next that's currently on the market?
Uncharted 4, for sure. It's a game I've been waiting for forever. You can also play Doom, which came out in May. Overwatch, too, and No Man's Sky.
Thank you for this opportunity. 
You're welcome.
This is also available in Arabic if you'd like.