The story of 3 young visionaries who turned their dreams to startups through Mashroo3i:
Campinya:
"With human personalities, there is always room for improvement and development – as long as there is a suitable environment to do so."
These are the words of Latifa Al-Kuwaiti, the 27-year old, who is working as a Senior Quantity Surveyor in the Ministry of Works, Municipalities Affairs and Urban Planning and who started Campinya with her partner 24 year old Reem Al-Jamea, a graduate from University of Bahrain. "Bahraini girls and women are really talented. They can make a huge impact on society if they were incubated in the right camps at a young age."
This is the inspiration behind Campinya, a startup business idea that won the Mashroo3i Youth Business Awards. It is a "Camp for Girls" that organizes workshops to foster self-development and teamwork skills.
"The challenge was to organize a Business idea to meet this need. Mashroo3i gave us access to information and skills that are very useful. It kept us up to date with innovative ideas that allowed us to come up with Campinya."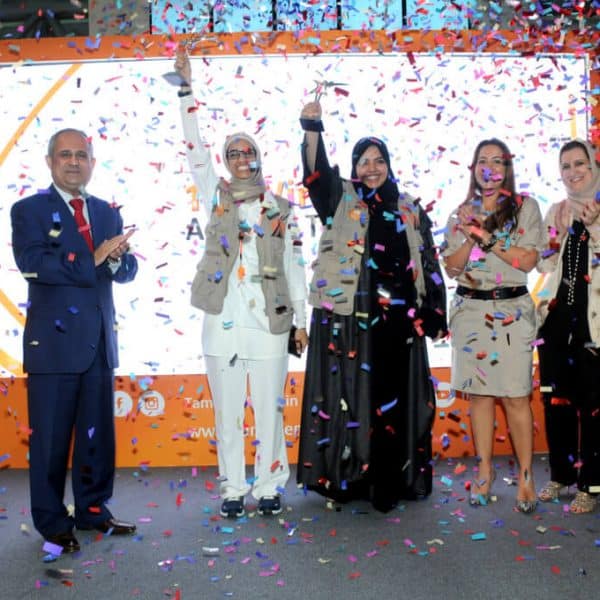 USKI
"App development and entrepreneurship are not for the faint-hearted."
Ali Ashoor, the founder and CEO of USKI, realized this truth after winning the Mashroo3i Youth Business Award.
Together with his partner, Ali Alsayed, the Chief Operating Officer at USKI, they came up with an App after being inspired by the Mashroo3i's commitment to foster young Bahraini talent. The USKI team includes Munther Fawzi, who helps in code development and Zahra Al-Tayyar, the stellar social media manager.
Being with mentors, dignitaries and fellow participants inspired them to create this award-winning app, USKI that allows you to access show-times, trailers, reviews and ratings of movies across the Kingdom of Bahrain.
"We found a lot of aspects in the competition to be a challenge. The endless research, business plan creation, and the presentation of the product gave us quite a pressure."
With more than 80,000 app downloads, all the hard work was definitely worth it!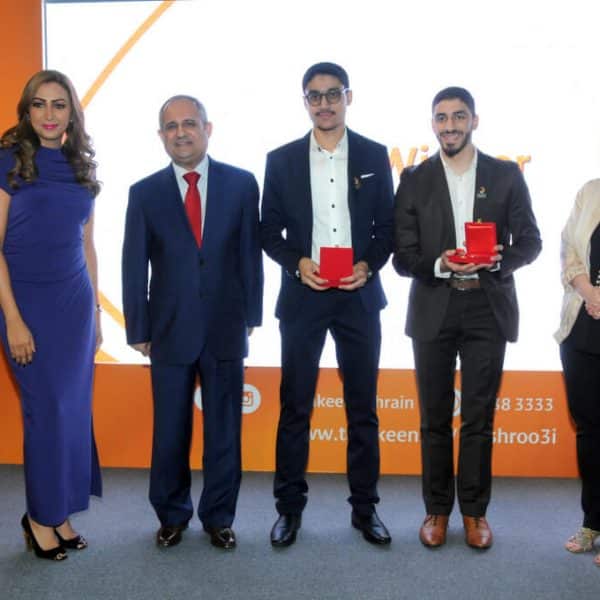 Qucikshop
Adil Nadeem and Amal Almahroos, the brains behind Quick Shop, are quite proud to be student entrepreneurs studying ICT at Bahrain Polytechnic. This would never have been possible, if not for the help of Mashroo3i.
Quickshop is an online platform that gives you a relaxing grocery shopping experience at home. Your groceries even get delivered to your door step on the same day.
"I learned from Mashroo3i that it is possible for dreams to be turned into reality at a young age," said Amal. "I gained passion, desire, knowledge, ability, and strength to achieve my dream."
"When we entered the competition, I kept this quote in my mind: Sometimes you win, sometimes you learn," Adil added. "I learned how to communicate with investors to sell our ideas and impress them."
"Quick Shop was meant to create a relaxing online shopping experience for clients. It seemed like a tough business idea" – but thanks to the dedication of the young entrepreneurs and their helpful mentor, it all became a reality.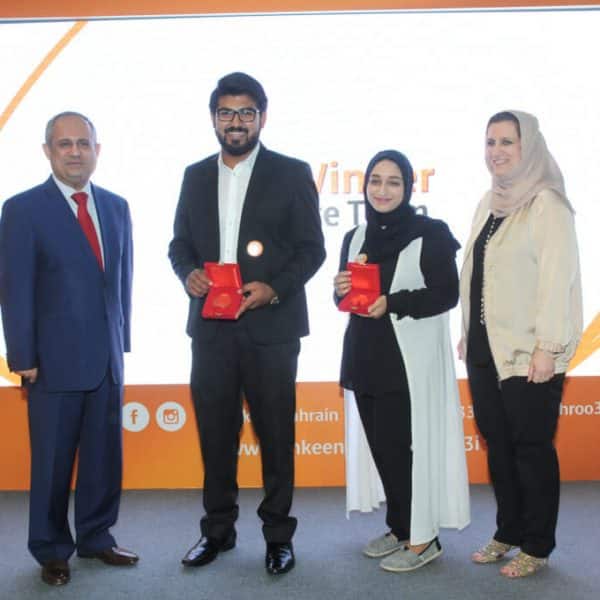 This is also available in Arabic if you'd like.